Talamore - Southern Pines
Rees Jones Design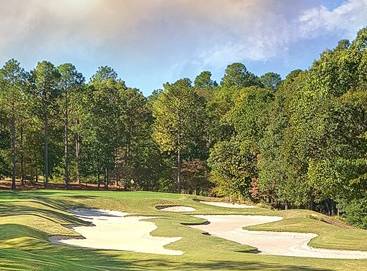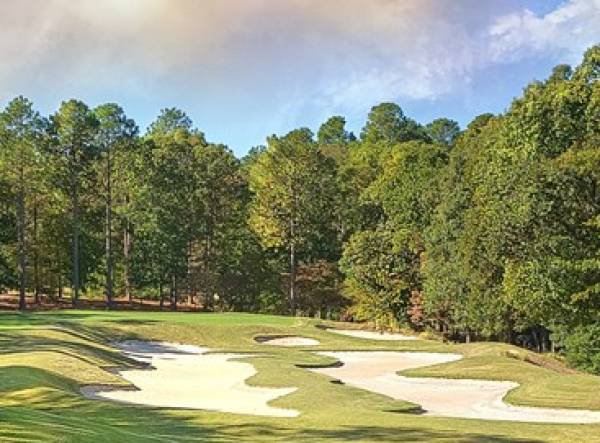 No ordinary golf course receives the kind of acclaim and international praise that has been given to Talamore's 18-hole course since it's opening in 1991. Talamore has been ranked in the forefront of outstanding courses in the Village of Pinehurst area; an area which has been known for its golfing traditions for over a century.
Talamore Golf Partners hired architect Rees Jones to bring his considerable talents back to Village of Pinehurst in order to design a course that would be visually striking and exceptionally enjoyable. The result was a 7,020 yard course that was ranked in the top five new courses in America upon its opening in 1992 by Golf Digest.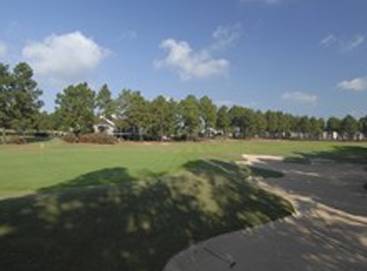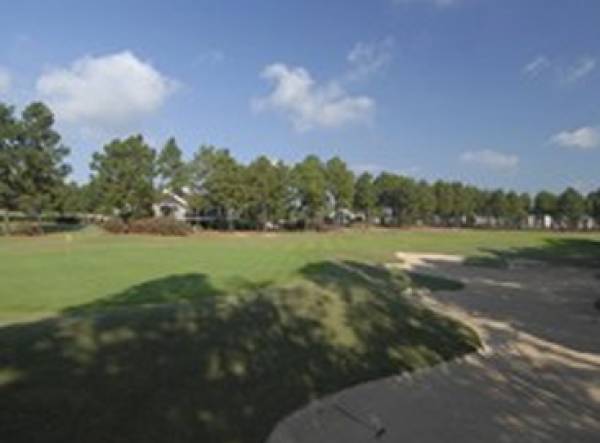 According to Rees Jones: "This is a position course. Length isn't going to benefit the long hitter. What I'm trying to do is require thinking. I don't want to take the drive out of the golfer's hands, but what I want him to have to think about whether he wants to use it. You have to manufacture golf shots and make them happen. Strategy is an important key to a successful round of golf here. My hope is that golfers will enjoy this dimension of the game. Talamore is intended to capture the best of classic golf in the Village of Pinehurst area. The site has a spirit that's unmistakable: one that allowed for a remarkable diversity of features. There's a challenge in the course that's meant to add to the enjoyment of the game. After all, golf is supposed to be fun."
Talamore was also made famous by instituting the first llama caddy program. Availability is limited to have one of these precious animals escort you around the links. It certainly makes for an unforgettable day
Talamore's Awards and National Recognition
Best New Golf Course in the South - Golf Digest 
Top 5 New Courses - Golf Digest 
Voted top 4 courses in North Carolina - Golf Digest 
One of America's Best Courses - Golfweek 
Top 10 Courses in the Pinehurst Area - Pinehurst Magazine 
North Carolina Golf Course of the Year - National Golf Course Owners Assoc. 
Top 100 Courses in America - GolfLink.com
Course Information:
Location: Southern Pines, NC 
Phone: 910-692-5884 
Holes: 36 
Public/Private: Resort 
Green Fee Range: $$
$ = under $50; $$ = $50 to $100; $$$ = $100 to $250; $$$$ = over $250